7 Tips Every First Time Home Buyer Should Read

When buying your first home, it's easy to get overwhelmed. A few words of advice can go a long way, so we've enlisted tips and tricks from our network of Coldwell Banker professionals. See their insight on the process, what to look for in a home, and home improvements. And most importantly, best of luck in your journey to becoming a homeowner!
"Be patient…don't over pay for something because you feel pressure. Good things come to those who wait!" – Shari Pesa, Executive Business Consultant, Coldwell Banker Real Estate

"Remember you are buying the house the way it is. Yes you may plan on renovating, but plans change. Can you live in the house the way it is for a few years? If so, then go for it! Don't compromise on what you want thinking you will redo everything tomorrow." – Tracy Freeman, Coldwell Banker Residential Brokerage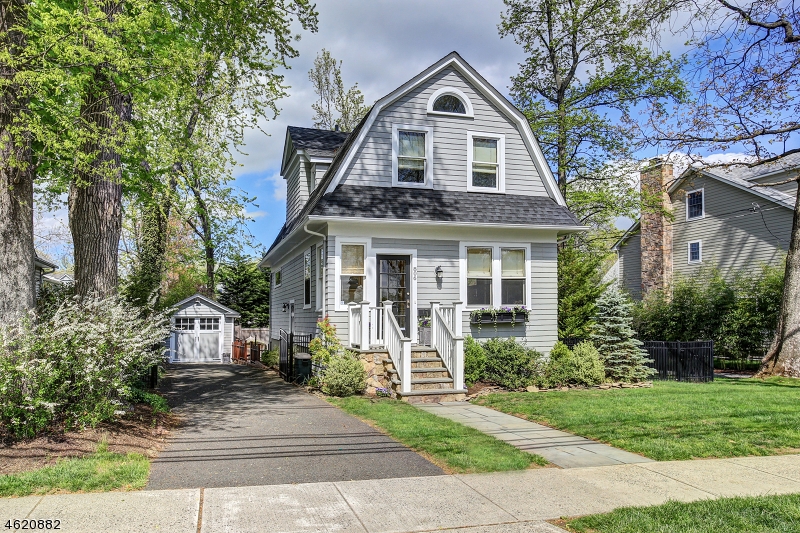 806 Prospect St, Westfield Town, NJ listed by Robert Lacovara with Coldwell Banker Residential Brokerage
"Make sure to align your expectations with the reality of where you want to live and what your price range truly affords. We all want the home near the beach for $200k but when it's more like $2M, it is important to adjust expectations." – Cara Ameer, Coldwell Banker Vanguard Realty Inc. 
"Make sure you work with a realtor that is experienced and knows the area, especially in flood plains where additional insurance costs may impact your finances. Every house is different. Do not make assumptions." – Jennifer Cavanaugh Ronzo, Coldwell Banker Harbor Light
811 Carpenter Town Lane, Cary, NC listed by James Ruehle with Coldwell Banker Howard Perry and Walston
"Don't buy a home for the total amount the bank approves you for because you will need to buy things for the house when you move in. Things you never thought about until you're living there (i.e.: hoses, grass seed, window treatments, snow blower, lawn mower…) If you buy at the highest loan approval level you could end up "house poor" and not have extra money for emergency expenses that arise or fun things for your new home." – Holly Fetherlin, Regional Marketing Manager, Coldwell Banker Real Estate
"Ask questions. Lots and lots of questions." – David Siroty, VP of Communications, Coldwell Banker Real Estate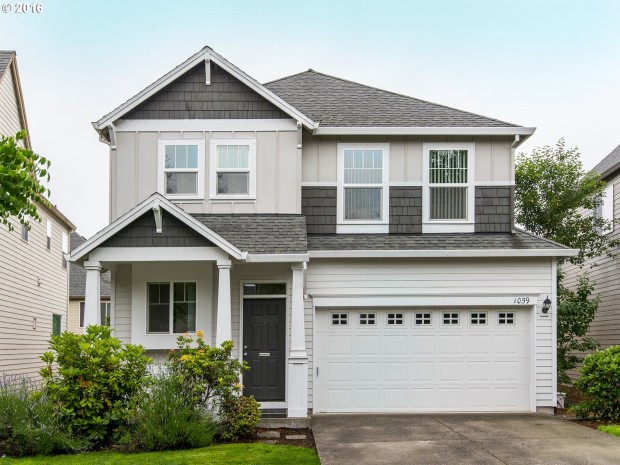 1059 SE Portlandia Ave, Hillsboro, OR listed by Joseph Charny with Coldwell Banker Seal
"Don't be scared of a little work. It might be worth investing in something that doesn't necessarily look like your dream home now, but with a fresh coat of paint and a few minor upgrades, you could have your dream home without paying the price of your nightmares." – Jimmy Hammel, Manager, Digital Marketing, Coldwell Banker Real Estate

How Much Home Can You Afford?

You've been dreaming day and night about it: Buying your first home. It's a thrilling prospect for everyone, especially first-time homeowners. With countless properties available online at your fingertips, it's easy to begin house hunting as soon as the idea strikes. But it's critical to determine your budget as a homebuyer before you start shopping seriously.
Determining your creditworthiness can help you learn what size mortgage you'll qualify for and lead you to a realistic homebuying budget. When you obtain a pre-approval from a mortgage lender, you'll know exactly what you can afford. Having a pre-approval letter will also make your offer more appealing to sellers. To ensure you are set for success for the homebuying journey, contact your Coldwell Banker-affiliated agent, who can connect you with a trusted loan officer.
Prior to any significant purchase, it's important to set a realistic budget, and buying a home is no exception. Do a reality check on your personal finances. Scrutinize your monthly income, expenses and debt-to-income ratio, so you can assess what funds you'll have available for a down payment and a monthly payment once you move into your new home.
Another important piece of this puzzle is your credit history. Check your current credit report for any debts you need to pay off so you're in a stronger position when it comes time to apply for a loan. The higher your credit score is, the more access you'll have to loans and lower interest rates.
Refer to a handy, online mortgage calculator to study property purchase prices. Do a quick search online and you'll find a variety of free options. In fact, many allow you to figure in important, relevant factors such as property taxes, down payment amounts, interest rates and home insurance to provide a detailed breakdown of what your monthly payments would look like.
To be really savvy, factor in related expenses such as upfront costs, closing costs and other fees you'll have prior to closing on a home. Also, budget for standard property maintenance expenses such as homeowner's insurance, taxes and repairs that may be needed in the short term after closing.
Comfort and joy in your first home start with setting realistic financial expectations ahead of time. Buying a home will likely be the biggest purchase of your life, after all.
A Beginner's Guide to Understanding Homeowners Insurance
Buying homeowners insurance for the first time can be intimidating. Gaining a better understanding of what it covers, what it doesn't, and how much coverage you need can help calm your nerves and build your confidence.
The following is a guest post from Paul Martin
While buying your first home is exciting, buying your first homeowners insurance policy isn't nearly as much fun. New homeowners have all kinds of questions about what homeowners insurance covers and what it doesn't, and understandably so. When shopping around for a policy to protect the biggest financial investment of your life, you want to feel confident that you'll walk away with enough coverage.
Fortunately, with just a bit of a debriefing on homeowners insurance, those shopping for their first policy can feel empowered and knowledgeable even before meeting with an insurance agent. Here's a quick breakdown of the finer nuances of homeowners insurance coverage, including how much you need to protect your home and belongings.
What Homeowners Insurance Covers
When buying an insurance policy, it's important to know what it's going to do for you as far as offering protection for your home and belongings. Since a home is made up of much more than just four walls and a roof, homeowners insurance includes coverage for all related aspects — not just the building itself. Coverage also aims to protect a home's contents, including the family and their guests, against potential disasters within or surrounding the house.
Standard homeowners insurance policies have four main coverage categories:
Damage to the home's structure: The first category of property damage concerns the actual dwelling or the structure of the house itself. Your homeowners policy protects the home's structure from damage or destruction due to covered perils, which we'll explore further in the next section. Detached structures, such as sheds, are often covered as well.
Damage to your personal property: This second aspect of property damage covers your personal belongings (e.g., furniture, electronics, clothing, artwork, decorations, etc.) stored within the home or in places such as storage units, to an extent. Damage, destruction, or loss of your personal property due to a covered peril is all protected under your insurance policy.
Liability: Homeowners policies include liability coverage for both bodily injury and property damage to a third party. Coverage extends to all members of your family living in the home, including pets. Liability coverage protects you against legal claims by reimbursing you for attorney and court fees, including any settlements you're ordered to pay if the case rules against you. Your homeowners policy even protects against incidents in which you are sued away from home.
Additional living expenses: If your home gets badly damaged or destroyed and you're forced to live elsewhere while repairs are done, your insurance will reimburse you for the additional expenses such as hotel rooms, eating out, extra gas mileage, etc., within reason.
From structural damage to the accidental injury of a guest, you're likely to be covered by a homeowners insurance policy. For a claim to be successful, the cause of the issue needs to be due to a covered peril.
Covered Perils Under Homeowners Insurance
While it would be nice if homeowners insurance covered your home and belongings from absolutely all potential hazards, in reality, there isn't any insurance policy that comes without a set of defined covered perils and a list of specific exclusions. First, we'll start with the positives.
Commonly covered perils under standard homeowners policies include the following:
Theft
Vandalism
Explosion
Fire and smoke
Water damage
Aircraft or vehicle damage
Riots
Falling objects (and trees)
Roof collapse (due to weight of ice/snow)
Certain natural disasters (i.e., windstorms, hail, lightning, and blizzards)
Notice that only some, not all, natural disasters are covered by homeowners insurance. That being said, it's time for the flipside of the coin.
What Homeowners Insurance Doesn't Cover
Perhaps even more important than knowing what your homeowners policy covers is understanding what it doesn't. This can save you the hassle of filing a claim that's bound to get denied or counting on a reimbursement that's not going to happen.
Standard homeowners policies typically do NOT cover the following perils:
Certain natural disasters (i.e., floods, earthquakes, and mudslides)
Maintenance-related losses
Wear and tear damage (i.e., failure of the homeowner to maintain upkeep of the home)
Insect damage or infestations
Damage from war or nuclear fallout
Business-related liability
If you run a business out of your home, homeowners insurance typically won't cover liability for related mishaps. Homeowners policies also tend to limit liability coverage for certain types of vehicles, including aircraft, ATVs and boats and have very specific exceptions for certain powered vehicles, such as ride-on lawnmowers. You'll need to check the policy to be sure of coverage for special vehicles.
Knowing How Much Coverage You Need to Purchase for Your Home
Once you understand what homeowners insurance does and doesn't cover, you'll need to figure out how much coverage you need. When insuring the home itself, consider how much it would cost to rebuild if a disaster caused destruction. Several things influence rebuilding costs for a home, including location, the type and age of construction, surface area, amenities, built-in plumbing and heating systems, and various features. Additionally, any measures taken to make a home nicer may increase its value and make it more expensive to rebuild.
Depending on the specific home's value, rebuilding costs may run somewhere between $80-$150 per square foot. Plenty of online tools are available to help calculate the estimated cost to rebuild your home. Insurance agents are also equipped with professional tools for accurate estimates to help get you set up with the right amount of coverage for your home. It's better to err on the side of purchasing too much coverage for your home's structure, should you ever need to rebuild following a disaster.
Knowing How Much Coverage You Need to Purchase for Your Belongings
When it comes to insuring your personal belongings, homeowners policies typically limit replacement coverage for your personal property to 60% of your home's total insured value. For example, if you purchase $200,000 worth of insurance on your home, $120,000 of coverage would apply to your belongings. Of course, you can always add more coverage. Should disaster strike, it's a good idea to have a record of your belongings in photo or video format to help receive the reimbursement you're entitled to.
If you have expensive or valuable items like furnishings, artwork, jewelry, or electronics, you might want to purchase extra coverage for your property. Special endorsements or riders are available for specific types of property that may be on the pricier side, such as jewelry and electronics. Purchasing endorsements or riders can help ensure your items are covered for their replacement costs and won't exceed your policy's coverage limit if they are lost, damaged, or destroyed.
Now that you have a deeper understanding of homeowners insurance coverage and how much is needed, you can begin your hunt for the right policy with a sense of empowerment and confidence. Don't hesitate to ask your independent insurance agent for further clarification on any gray areas. Good luck.
Paul Martin, CPCU, is an insurance professional for Trusted Choice with over 30 years' experience in the field. Throughout his career, his mission has been to advance the insurance industry through education to be better equipped to serve the public.

Two-Month Moving Checklist

The following is a guest post by Laura McHolm, Chief of Organized Living & NorthStar Moving Company Co-Founder  
 The pandemic stay-at-home protocols forced us to reevaluate our homes and where we live. Questions about our home size, needing a home office long term and thoughts of relocation to more affordable cities or closer to family were on the minds of many during the last year. Whether due to a life change or a change brought about by the pandemic, millions of people are moving and creating the "Great Reshuffling." 
 This record rise in Americans moving, coupled with the typical busy moving season in the summer and a shortage of workers, has created the perfect storm. Moving companies are incredibly busy and are working hard to hire the qualified help they need. Moving is challenging enough without scrambling to find a reputable moving company.   
 So what does this mean for those planning to move this summer? Plan ahead! Make your moving reservations as early as possible to beat the surge and put your organizational skills in overdrive. 
 If possible, give yourself eight weeks to handle the moving to-dos in an orderly, low-stress manner. Use the steps below in this two-month moving calendar to keep you calm and prepared. Simply follow these steps and check them off one-by-one:  
 EIGHT WEEKS TO GO: 
Check a mover's record with the Better Business Bureau in your state and social review sites. A great reputation is the best way to

 choose a mover

 
Book your mover

 

Start to inventory and divide up your belongings: Decide who gets what, which items to donate, recycle, to take and which items (if any) need to go into short-term or long-term 

storage

 
FOUR WEEKS TO GO:  
Mail change of address cards or change your information online at the following: 

 
Post office

 

Local Department of Motor Vehicles for License & Registration 

 

Social security 

 

Insurance companies

 

Credit card companies

 
Credit bureau and/or other creditors

 

Employer (to forward W2s)

 

Broker

 

Mail order accounts

 

Magazines

 
Gather personal records (medical, dental, etc.)

 

Arrange to transfer children's school records

 

Gather all pet's vet records and make sure all pets are microchipped and chip corresponds to a cell number that goes with you on your move. Order new tags and licenses with new address and your cell phone number

 
Check homeowner's insurance policies to see if moving is covered. Be sure your new home is protected by transferring fire, theft and other personal-property insurance

 

START TO PACK

 
THREE WEEKS TO GO: 
Make arrangements to discontinue current utilities and schedule the start-up of new utilities:

 
Landline telephone service

 

Cable TV 

 

Internet 

 

Electricity (check for refund)

 

Gas (check for refund)

 
Fuel oil

 

House cleaners

 

Babysitters

 

Dog walkers

 

Gardeners

 
Pool Service

 

Diaper service

 

Water

 

Water softener

 

Parking

 
Other: ________________________

 
Have appliances serviced for shipment

 
 TWO WEEKS TO GO: 
Arrange to transfer local bank accounts

 

Ask doctors, dentists and veterinarians for medical records 

 

Cancel newspaper delivery

 

Refill all prescriptions. Get prescriptions transferred to a new pharmacy closer to the new home

 

Make arrangements to move children and pets. Do you need a babysitter for a day or two? A pet sitter? 

 
Confirm that the mover will move houseplants; if not, make arrangements. Houseplants, usually, cannot be moved by a mover, especially on long distance or out of state moves

 

Start to disassemble any shelving, closet systems, etc. that you plan to take or arrange with the mover that they will be doing this on the day of the move

 

If you need one, hire a cleaning crew to come clean your empty place to get your deposit back. Will your new place need a cleaning crew before you move in too? 

 
 ONE WEEK TO GO: 
Pack in separate boxes the items necessary for first days in the new home: Label "LOAD LAST." And label where to put each of those boxes in your new home

:

 
Medicine (always keep prescriptions on you)

 

Comfortable clothes

 

Linens and towels

 

Toothbrushes and toiletries

 
Paper goods

 

Disposable plates and silverware

 

Foil and wax paper

 

Plastic containers

 

Microwave

 
Vacuum cleaner

 

Garbage bags

 

Tool kit

 

Step ladder

 

Extension cords

 
Light bulbs

 

Cleaning items (mop and pail, broom and dust pan, etc.)

 
Each member of the family should also pack a suitcase with what they need for a few days while you're getting settled into your new place. Don't forget cell phone chargers, medications and favorite teddy bears

 

If the movers are packing all or part of your belongings, call to schedule and confirm the details. Make sure your mover knows how much packing you expect to do yourself and how much you expect them to do

 

Plan to use up most food items before the move. If you have any leftover food on moving day, donate it to 

Move For Hunger

 
 TWO DAYS TO GO: 
Defrost and dry refrigerators/freezers to be moved

 

Gather valuables and important documents from jewelry cases, safe deposit box, etc. to take with you in the car. Do not pack these items with your other belongings

 
 MOVING DAY! YOU MADE IT! 
 Congratulations, you conquered "The Great Reshuffling!" Not only did you move during a very unique time, you stayed organized and, hopefully, the entire process was much more stress-free. As the winner of this moving marathon, you now get to slowly unpack and peacefully settle into your new and improved lifestyle. 
Laura McHolm is a home organization, moving & storage expert and co-founder of NorthStar Moving Company. NorthStar Moving Company is an award winning, "A+" rated company, which specializes in providing eco-luxury moving and storage services.   www.northstarmoving.com 

Insider Tips to Buying a Home in Today's Market

It's always hard to predict the future, especially with the housing market. But one thing is for sure – real estate remains a sound investment. If you're looking for your dream home, here are some tips to help set you up for success and guide you through this buying season.
Assess Your Financial Health
Before you fall in love with your dream home, make sure you're prepared to purchase it. Take a look at your bank accounts along with your monthly spending, so you have a clear and realistic picture of your finances. This will also help you figure out how much you can afford to put toward a down payment. It's also a good time to check your credit score. Most importantly, you'll want to meet with a loan officer to get pre-approved, so sellers take you seriously and you're in a better position to make a strong offer.
Tip: A pre-approval gives you more negotiating power because it tells the seller and real estate agent that your funding is in place and ready to go.
 Stay Flexible
Whether it's time or money, be prepared to give a little more. Say for instance, there's competition on a house and you've been outbid, but you have the flexibility to give the seller the extra time they need to close and move out. That can make a huge difference and could even put you ahead of the competition. Showing the seller that you're willing to go the extra mile to purchase their home could earn your offer a second glance, especially if it helps make their life easier.
 Tip: Try to refrain from asking for favors. This is not the time to ask the seller to give you the refrigerator or washer and dryer, part with playset or paint the front door.
 You Found the One
You found a home that meets all or most of your wish list, it's within your price range and you've stalked the neighborhood to make sure it's right for you. Now's the time to make an offer. Keep in mind that your opening offer should be based on two things: what you can afford and what you really believe the property is worth. Sure, there's always a possibility that there will be other offers, regardless of the time of year and the market, but try not to let that influence you to pay more than you should.
Tip: Offer more earnest money. While it's not always required, it could help you stand out in this competitive housing market. Sellers like buyers that make these good faith deposits because they want assurance that the sale won't fall through.
Buying a new home is an exciting time and can also be a stressful time, but if you're prepared and keep these tips in mind, you should find it a much smoother process. And finally getting the keys to your new home makes it all worth it!

Curb Appeal: A Fresh Facade Makes a Statement

Maybe your perfect house was "new" a few years ago and it's time for a refresh, or perhaps you're just ready to mix things up a bit. Whatever your motivation for a mini home makeover, it's always smart to begin by focusing on the facade. Go beyond a fancy mailbox or a seasonal wreath and check out these signature upgrades for considerable curb appeal.
It's the Little Things
Maintaining the strongest and most attractive qualities of your home should be a priority. So before making any major alterations, take a good look at your front yard, walkway and facade, and figure out what could use some reimagination. Are the doorknobs losing their sheen? Could your off-white front door use a boldly hued coat of paint? And there's no need to stop there – adding a graphic rug, piece of cozy porch furniture or tasteful planters are simple yet surprisingly effective ways to alter the front yard vibe.
Add a Splash of Color
Speaking of greenery, a quick online search of gorgeous home exteriors almost always includes those with pert and perfect plant life. Dressing your home with its own corsage is a simple and often lasting way to beautify it. You don't need a botanical wonderland like the gardening enthusiast down the street, but manicured landscaping can make all the difference. Spruce things up by planting shrubs and perennials instead of annuals and zone-picky florals. Select bushes that will fill empty spaces, trees that will accent your home's peaks and native flowers that will add a dash of pizazz.
It'll Be Worth It
Now for the big stuff. Even if you ignore all the above and prefer a more minimalist landscape design, maintaining a clean, presentable front is of utmost importance and ensures your home will always be a welcome sight. If you're short on time, consider hiring a landscaper for routine lawn and yard maintenance. You can also make the exterior more enticing by pressure-washing the driveway, front walk and patio, using either a professional service or buying or renting a power washer. Your brick, wood or stone will thank you.
Let It Shine
Why not highlight your home's new style with landscape lighting? Check your local home improvement store for street posts, mountable lamps, and garden or walkway lights. While abundant lighting is the natural answer to nighttime, don't overdo it – you don't want to rival your hometown stadium, do you? Depending on the size, prices range from $10 per item and up, so do your research to find a great outdoor lighting business near you, or get into the DIY mood to set up your home for a show at dusk.
Making small updates and investments will ensure your home looks, feels and is well taken care of. Go ahead and use these tips, and if you continue to challenge yourself to improve your home's first excellent impression, your neighbors may feel challenged to match it!

Wallpaper With Personality

Wallpaper is back. And you'll be glad it is – with all the exciting new colors, patterns and textures available to choose from. Today, stylish wallpaper is being used in small spaces, such as powder rooms and mudrooms, or as a beautiful accent, providing pops of color that brighten up an area or give it a more customized look.
Wallpaper choices range from traditional floral patterns to modern art deco designs, with patterns ranging from subdued to bold. Today's wallpaper is also much easier to apply and remove, so you can create a big impact without the hassle and mess. So, where do you begin? It depends on the look you're going for.
Create Visual Interest With Texture
If your space needs some personality, textured wallpaper may be the answer. Its three-dimensional design mimics just about any material, giving the room an unexpected visual element. Faux stone or wood adds rustic charm. Floral or scroll patterns evoke an antique or vintage vibe. Many textured papers are even paintable, so if you ever want to change things up, you can give your walls new life with a coat of paint.
Add a Touch of Glow With Metallics
For a glamorous feel, metallic wallpaper is an elegant choice. Your space will sparkle with movement as gold, silver and black elements reflect the light. Some metallic papers are also textured, producing shadowed accents that add depth and intrigue.
Soften Up With Fabric
Fabric or textile wall coverings are among the oldest types of wall decoration and can complement a bedroom's soft furnishings, giving it a luxurious feel. Found in both manmade and natural fibers, the paper mimics velvet, silk, linen or cotton. These materials are also breathable and porous, making them less susceptible to mold spores. However, keep in mind that fabric wallpaper can be affected by moisture and extreme heat.
Go Green With Naturals
Newer wall treatments made from environmentally friendly, natural products such as bamboo or grass cloth have increased in popularity. Certain brands are handcrafted and create quite a conversation piece, capitalizing on the material's innate color and texture variations.
Wow Them With a Mural
On a feature wall, a mural makes a bold a statement. It can help bring the beauty of the outdoors inside, transforming a room with dramatic floral arrangements, sweeping landscapes, lush forests and a variety of other picturesque nature-inspired scenes.
Find Your Inner Child With DIY Options
If you're looking to create a playful, interactive space, coloring wallpaper is just the ticket. It's not only an ideal addition to a child's room, but also adds a fun element to any entertaining space. Just like coloring books, this wallpaper comes in a plethora of themes and can be minimal or highly detailed in design. Most often in peel-and-stick form, you can easily remove it, apply a new pattern and start all over again. Just be sure to take pictures of your masterpiece before tearing it down.
Feeling timid about jumping on the wallpaper bandwagon? Consider starting with a small project. Give your lamps some personality by applying wallpaper around the edges of the shades. Wallpaper the top of a side table that isn't getting much use. Or paper the back wall of a bookcase or curio cabinet to introduce surprise depth. No matter the project, wallpaper has the unique ability to create a space in your home that's every bit as distinctive as you are.

Guest Room Tips for the Warmest of Welcomes

Opening your house to guests is one of the many joys of being a homeowner. You can make guests feel welcomed and comfortable by following these simple tips.
Create the Ultimate "Flex" Room
Flexibility is key in getting the most out of your guest quarters. If you host frequently, the room will likely be used by a wide variety of people – from your high school bestie visiting with her kids on spring break to Great Auntie Edna who's there for the holidays to your nephew who's in town to tour college campuses. If you expect to holiday children or multiple guests at the same time, consider investing in bunk beds or at least twin beds to offer several possible combinations of sleeping arrangements. The important thing is to plan ahead and anticipate who you may be hosting. Keep this in mind when decorating the space as well. Selecting a neutral color palette (step away from that ruffled, hot pink comforter!) will ensure that everyone feels content in their home away from home.
Add Some Local Flavor
Showcase your local community by displaying the highlights or most popular features of your city. Display a coffee table book about its history or attractions. Framed postcards or other artwork that show the best and coolest spots around town will not only dress up the space, but also give visitors a little taste of what they might see and do during their stay. Go one step further and stock the dresser drawer with brochures or travel magazines they can browse through to gather ideas about an itinerary for their vacation.
Walk a Mile in Their Shoes
Want to really understand what your visitors might need? Spend a night in your guest room with suitcase in tow, and you'll discover all sorts of little niceties that would make a difference to your guests: handy hooks for wet towels, extra blankets in the bureau, plenty of empty hangers in the closet, a convenient luggage rack, drink coasters for the nightstand, an alarm clock or even a collection of short stories for nighttime reading. Endeavoring to understand their needs from their perspective will help you play the role of the perfect host.
Feel confident when you lay out the welcome mat that those who cross your threshold will enjoy the time spent in your home. Refer to these tips when preparing for overnight guests and you'll be sure to win points as a first-rate host.

Long Distance Moves: What To Know

Consider these elements to consider when moving long distance.
Guest post written by Chief of Organized Living & NorthStar Moving Company Co-Founder Laura McHolm
We often get asked: what moves are considered long distance moves? Long distance moves are any move that crosses a state line. They can also be called interstate moves.
If you are one of the millions of Americans seeking a life change by moving to a new state, Coldwell Banker's Move Meter is an excellent resource to determine what state is a fit for you. Simply fill in where you live and where you are considering moving to and the Move Meter will use data to compare key factors such as taxes, schools, home prices and overall quality of life!
Once you decide on the new state you are moving to and are ready to move, here are the elements to be aware of and consider when moving long distance:
Factors that affect the price of long distance moves
How far are you moving?
When are you moving? Think of it like airplane tickets, the busier the time, the more expensive the ticket. Usually, moving companies are the busiest at the end of the month and in the summer.
How much stuff are you moving?
Will you pack yourself? Or, is the moving company packing for you?
Consolidated shipping
Instead of sending a giant semi truck across the state line with only your belongings onboard, check to see if your moving company can consolidate your long distance move with other clients' shipments. This method of consolidated shipping allows everyone to receive the lowest rate for long distance moves.
If you need to move quickly, or have a large amount of items to move, you can always pay full price for an entire truck.
Delivery windows
Sometimes for long distance moves, moving companies give a delivery window and not an exact arrival date. They know conditions like weather and road closures can often slow down the moving truck. And, if your belongings are part of a consolidated shipment, it takes time for the movers to pick up and deliver other clients' shipments along the way.
Accessorial charges
Does your move involve any extra circumstances like flights of stairs? An elevator? Will the truck have to park far from your front door? By the way, the moving lingo for "extra circumstances" is "accessorial charges".
Storage
Will your belongings need to be in the moving company's storage while you're getting your new place ready?
Best money saving tip
The best way to truly save on the cost of your move is to choose a moving company based on their reputation. Make sure they have provided stellar service to their clients for years.
Laura McHolm is a home organization, moving & storage expert and co-founder of NorthStar Moving Company. NorthStar Moving Company is an award winning, "A+" rated company, which specializes in providing eco-luxury moving and storage services.   www.northstarmoving.com

Score a Hole in One When Choosing a Golf Course Home

Buying a house on the links means more than just enjoying acres of lush greens, sparkling ponds and well-manicured hills in your own backyard. There are other important factors to take into consideration before making the decision to join a golf course community.
Environment
Remember that the beautiful surroundings come with their own unique inhabitants – from birds and turtles to more exotic, reptilian wildlife in some cases. Think about whether this strikes you as an enchanting feature that will serve as a source of constant entertainment, or a potential nuisance.
Extra Fees
In addition to homeownership, many golf communities come with mandatory greens upkeep fees for which residents are responsible. That perfectly landscaped lawn you get to enjoy may come at a significant price. So make sure you understand any associated fees or homeowner association costs up front.
Privacy
The house's proximity to the course will obviously determine the amount of privacy and quiet you can expect. Visit the home at different times of day to check out the traffic flow, and investigate details such as what time of day the mowing is generally done. Consider whether early-bird games will be an intolerable, noisy disruption to your alfresco breakfasts, if landscaping work done later in the day will regularly disturb your poolside yoga session, or if the occasional golf ball in your yard will be a happy surprise or a cause for consternation and nagging concern.
Amenities
If you're an avid player, then of course you'll be more than happy to take full advantage of the perks associated with being in a golf community. As a paying member, you will likely have your choice of tee times and be able to enjoy discounted rates, invitations to tournaments and other great benefits. Also consider whether the activities offered throughout the year by the clubhouse are events you can appreciate. If you don't intend on participating in the barbecues, buffet dinners and other planned gatherings intended to fill your social calendar, then the additional clubhouse fee will not be worth your while. The rules and requirements of every neighborhood differ, so be certain to review the ins and outs with your agent.
While living in a golf community brings with it an undeniable sense of prestige and security, there are other features that need to be carefully evaluated when house hunting. Considering these factors will help you find the golf course community home that's perfect for your lifestyle.